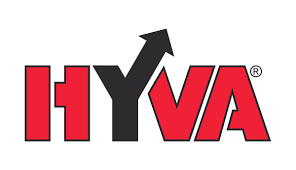 BS Thakur constructions is a pioneer in providing best Hyva Rental services in Chattisgarh. We have first class quality Hyva tippers available for rent throughout the state of Chattisgarh. The tippers are available for rent on a monthly and hourly basis.
Hyva is a big name in the field of construction equipment and their tippers, dumpers are of first class quality with very less or zero maintenance. Hyva is a multinational company founded in Netherlands in the year 1979. All the components of Hyva company are manufactured with the standards to match global standards and market demand in terms of quality, price and after sales service. BS Thakur constructions is constantly serving Hyva rental services in Bilaspur and whole Chattisgarh from many years and have established its name due to the first class quality of rental services provided to esteemed clients.
Whatever requirements you have related to construction and mining equipment related for iron ore, limestone, sponge iron, coal, cement, bauxite, dams, canals, concrete or any type of work in any part of Chattisgarh, you are free to call us anytime. Whether you are an individual contractor or a big multinational company looking for hiring Hyva for construction or other purpose, please call us now.
We assure you highest quality in Hyva Rental Services with full maintenance and support!